Rev. John "Trey" Ira Kennedy III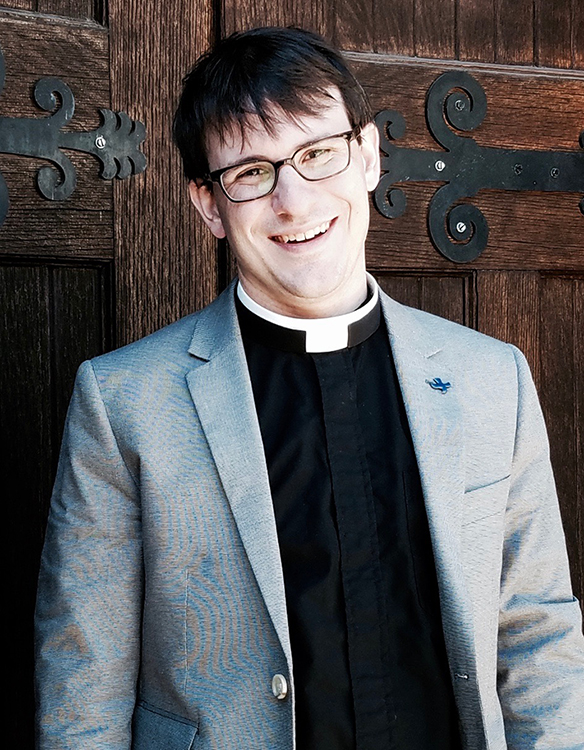 The Rev. Trey Kennedy grew up as an Episcopalian and received his call to ordained ministry at a young age. To receive a well-rounded education and better serve God, he studied in the Great Books Program at St. John's College in Annapolis, Maryland. After graduating, he served as an AmeriCorps member with City Year in Washington, D.C. before beginning seminary at the School of Theology at the University of the South in Sewanee, Tennessee. Trey returned to his native Alabama where he led three different parishes before moving to Philadelphia. It has been his goal to serve in the Diocese of Pennsylvania, and he is excited about the opportunity God has provided him to do so.
Aside from ministry, Trey enjoys exercising, including running and fencing. He is trained as a Spiritual Director, working on a certificate in Pastoral Counseling, writer of The Gospel according to Superheroes, and an avid supporter of Praying in Color. He also enjoys photograph, plays classical guitar, and grew up singing in choir.
To learn more about Trey and to find out where to follow him on Social Media, go to therevtreykennedy.wordpress.com.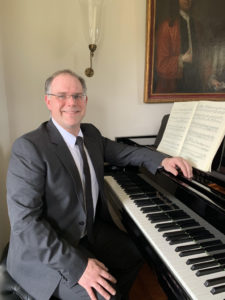 Nicholas M. Mynyk received his B.M. and M.M. From Westminster Choir College, Princeton, NJ. He did further Graduate Studies in Gregorian Chant at  Pontificium Institutum, Rome Italy. He is a recipient of a Professional Certificate and Honorary D.MA.  During Graduate School, he served as assistant organist to the Princeton University Chapel under Dr. David Messineo. Mynyk has performed throughout United States and internationally as an organist, pianist, and conductor. He has appeared as a soloist most notably at Carnegie Hall, Kimmel Center, Princeton University, Trinity Church, and Michener Museum. In Europe, he performed at La Madeleine, Paris and throughout France and Italy. In 2017, he gave a command performance for their Serene Highnesses Prince Albert and Princess Charlene of Monaco.
In 1999, Mynyk was hired as choirmaster and music director at St. Luke's. Prior to coming to St. Luke's, he held positions in the Diocese of New Jersey at St. Peter's Episcopal Church (Perth Amboy) and Trinity Episcopal Cathedral (Trenton). Mynyk is currently the String Instructor and Director of the Orchestra at St. Andrew School.  He has served on the faculties of Westminster Conservatory, The Conservatory in Doylestown, and George School. He maintains a private studio in Newtown and his students are recognized winners of Regional, National and International Competitions and Scholarships. His students have appeared internationally and most notably at the Kimmel Center, Carnegie Hall, the Juilliard School, Temple University, and Westminster Choir College. Mynyk is a Board Member and Vice President of the Philadelphia Music Teachers Association.
Nicholas M. Mynyk lives in Bucks County and spends his free time restoring his 1850 stone farmhouse.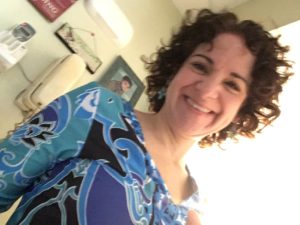 Susan Gerardi Bello is grateful and blessed to support St. Luke's Parish as their secretary. Susan studied Theatre Arts at SUNY New Paltz and spent six years in Santa Monica, where she studied screenwriting and poetry. Upon returning to New York, Susan met her husband while working at New York Public Radio, where she served as copy editor and sales support for corporate underwriting.  After the birth of her son, she and her family moved to Bucks County, PA.  Susan co-hosts the Bucks County Bards monthly poetry series at the Newtown Library Company.  Her first poetry collection, Through the Oak Tree, will be published by Kelsay Books in early 2020. Susan, who has Ulcerative Colitis, is a staunch advocate of the Specific Carbohydrate Diet (SCD) as a primary therapy in the treatment and healing of IBD. In January 2020, she will be joining the Board of Directors of the Specific Carbohydrate Diet Association, a non-profit dedicated to promoting the benefits of SCD.