Episcopal Church Women (ECW)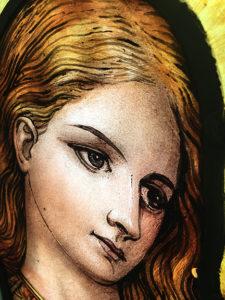 All female members of St. Luke's Church are automatically members of the Episcopal Church Women (ECW). The purpose of this group is to provide a flexible framework, so that every woman has an opportunity to actively express Christianity through service and fellowship.
Saturdays | 8:10 a.m. | Church
The Society of Mary meets every Saturday morning at 8:10 a.m. in the Church to pray five decades of the rosary in intercession for the salvation and sanctification of souls.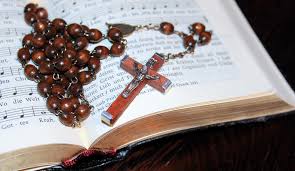 The Rosary is a Scripture-based prayer. The repetition in the Rosary is meant to lead one into restful and contemplative prayer related to each Mystery. The gentle repetition of the words helps us to enter into the silence of our hearts, where Christ's spirit dwells. The Rosary can be said privately or with a group.
The key elements of the rosary are the recitation of the Apostle's Creed, the Lord's Prayer, the Hail Mary, the Glory Be, and the Fatima prayer for the salvation of souls. The underlying theme of the rosary is the very specific historical events of the Plan of Salvation.
Rosary beads and booklets are available in the church.
Adult Christian Education Bible Study
Adult Christian Education Bible Study meets every Sunday at 9 am.