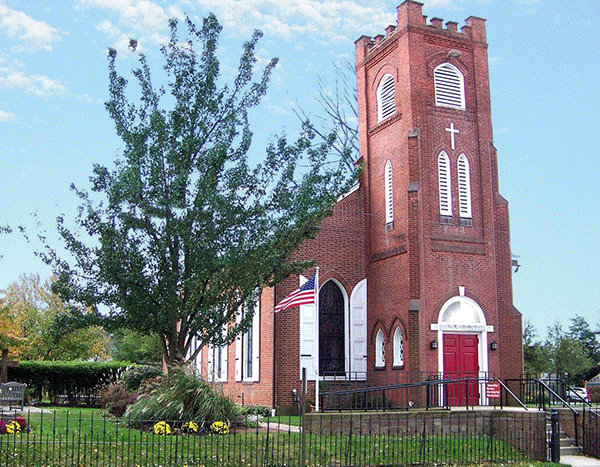 St. Luke's Episcopal Church, located in the heart of Newtown, is a Rite 1 Episcopal church, following traditional liturgies reflected in the language and piety of the Elizabethan era and uses the first Book of Common Prayer. St. Luke's is currently under the spiritual guidance of Rev. Trey Kennedy.
The Mission of St. Luke's Church is to worship and serve Jesus Christ, and to proclaim His Good News by providing traditional Anglican faith, doctrine and practice; by nurturing the spiritual and emotional growth of the parish family; and by enabling outreach to the broader community to serve others in need.
We offer a well-developed Christian education program, because we believe that it is spiritually essential for everyone to learn not only what he or she believes, but why. St. Luke's parish is blessed with a strong, vital lay leadership whose faith is firmly placed in Jesus Christ as expressed through traditional Anglicanism. Parish membership is a wonderful cross-section of ages, income levels, interests, and abilities.
Give us an opportunity to meet you and welcome you to St. Luke's. Whether you are passing through, or looking for a new church home, we hope that you find our community welcoming. Our members are available to assist those who are new to our church and our masses.
SAVE THE DATE | Fr. Curtin's Retirement Celebration & St. Luke's Dinner | Saturday, October 16 from 1-6 p.m. | Click here for more information.
St. Luke's Church is seeking Digital Disciples to participate in our new A/V program of live-streaming the Sunday 10 a.m. masses.
Our Food Pantry open Monday - Friday from 10 a.m. - 2 p.m. It is currently closed on on the weekends.
Upcoming Events
August 1 @ 8:00 am
-
9:00 am